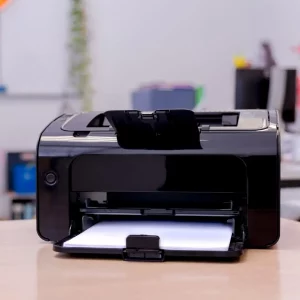 The brand Epson in itself needs no introduction of itself and Epson printers are indeed among one of the best used by people worldwide. They are recognized for their creative ways of functioning and techniques. Certainly, the prints fetched from Epson printers could be of top notch quality as they are created in that way. There is a utility of good quality printers everywhere including homes, offices and businesses. There are different models available in them and as per the requirement; people can go with the desired variants. It could be possible that due to some technical difficulty, they need some repair, and at that time it is always advisable to seek for services from a reputed IT service company only who can take care of it with utmost attention.
To fetch high quality prints from Epson printers, there are some ways that could be taken care of. The demand for quality photo printers and digital gadgets has been on rise and it is definitely endless in the long run too. If you don't have any idea about how to make use of these technologies, the likely probability is there that the prints lack quality. With quality prints means taking care of different aspects like colour saturation, colour accuracy, razor sharp detail, precise flesh tones, smoother gradations and more. To fetch them in the best way taking care of these aspects, make sure to go through the following pointers in mind.
Make sure to use Auto Fix attribute – In many of the variants of Epson printers, there is an automatic fix feature that make some edits in a picture if required for you. Even, there is a preview screen in which users can simply check out the picture, see how it is going to look like or whether adjustments are needed or not.
Use photo paper – To get quality prints, make sure to use Epson photo paper only. The better the paper quality would be, the better the print out will appear. Do consider the paper type too while taking out the print like the glossy one or matte one.
Have apt ink – If a picture looks great on your computer but do not look that good once printed, do check out the ink cartridge. Ink cartridges could be expensive and do know that Epson brand deals into remanufactured Epson cartridges as well, so save the price as well as get the prints as you would like to have.
Do not opt for compressed option – To avoid the bad print and quality of your picture, make sure to set off the compression setting in your camera. If by anyhow, you cannot then you can save the picture in the default format without compression.
Go for direct printing method – In many Epson printers, there is an option to go with direct printing method which means that the printing could be done from camera as well as from USB keys. Do have a look at the quality of the picture from both of them, and see which one offers the best photo.
Do not make edits in originals – Simply make this as a habit of yours that make changes only and only into a copy of the photo, not in the original one. No matter, whether the changes are with only adding special effects, or shrinking the picture or playing with the colours, it is smart to make changes to a copy so that in case you don't like them, you have the option with you in the form of an original version.
In case the photo quality prints are not up to the mark as per your expectations or there is an issue you think with the Epson printer you have, feel free to directly have a call with the Epson customer care executive or with a reliable IT service provider like RAVINDErkHURANA.COM specializing in providing IT support and services, repair and maintenance services of top notch brand products.