Are you looking for a good and efficient scanner that could meet your needs to the fullest? Whenever it is about electronics and gadgets, Japan is indeed one of the top notch countries that pop up in everyone's mind and to say this, it is not at all surprising that the famous and well known brand Fujitsu headquartered office lies there. Along with recognized as a popular multinational firm, the brand Fujitsu deals in IT solutions, computer hardware stuff and a wide range of computer peripherals such as scanners. People worldwide are using different models of Fujitsu scanners, all depending on their requirement and needs. Here, the focus is been on the Fujitsu scanner Fi-6130.
Do you know first of all, what a scanner is and why it is used? If not, do read on the following to get a brief view of the scanner. A scanner is a device that is used to take the digital copied image of a document. Simply, these gadgets are extremely useful with scanning contracts, identification, research papers and a lot more of others. Few of them are even available with well functioning OCR that let people to take out text from any of the scanned files and documents and then transform it into plain text in a standard format. The demand and need for OCR technology is
increasing at a greater pace in diverse industries and though, it is not believed to be 100% perfect.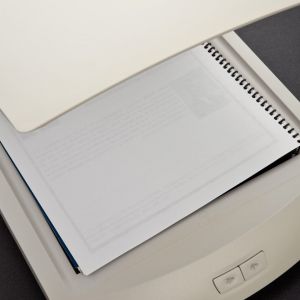 The Fujitsu Fi-6130 scanner is a good functioning device, known for its high resolution performance and can scan any kind of document with utter efficacy. In fact, as per the features of the scanner, it can scan up to 60 frames in a minute and that too with outstanding document reproduction. Also, it is supposed to be the first scanner that is backed with reversing roller technology that simply let amazing feeding abilities irrespective of the fact that how much the files or documents weigh. Adding to this, Fi-6130 Duplex scanner could feed documents that are about ten feet long in size and 1.4 mm thick. Even, if someone has to feed something like a sticky note or a receipt, then he can switch off the double feed protection in that case and simply scan the note. Perfect for offices and entrepreneurs, the scanner has some really cool and useful features imbibed in them.
You can read some of the negative views about Fi-6130 scanner but if you always go with the continual system updates, there is an assurance that it would clear up all the bugs and problems. Otherwise, technical support is simply a call away. With minor problems, the scanner is indeed one of the best available in the industry and ideal to be used in offices and corporate. Once you have the scanner set up, do check out whether the software is been configured properly or not and after that you can scan the document that is needed right away. If you are someone who wants to try out the OCR technology and new technique of scanning, do opt for this scanner for sure. In case of any problem or issue with the scanner, feel free to either directly contact the technical support of Fujitsu brand or with an IT company like RAVINDErkHURANA.COM that offers excellent and cost effective IT support, repair, network and maintenance solutions, all depending on the prerequisites of their clients.